A NO JUDGEMENTS
Media Strategy Agency
WHO WE ARE
At Connectivity Strategy, with offices in Tampa, New York, and Austin, we specialize in media strategy and provide our clients full services across all media formats. We provide a national strength with a localized approach to each and every client we work with. We acknowledge that each location and each market requires its own media strategy and we execute localized plans on a local and national level. Connecting with your core targets is not only about CRUNCHing numbers, but also reaching consumers at the right time, with the right message.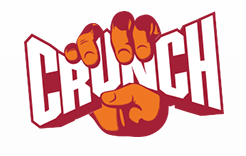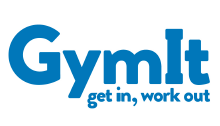 Connectivity National Strength, Localized Approach.
See for yourselves…
We have worked with many multi-unit franchise businesses across the county. We customize media strategies to suit needs from market-to-market.
This is usually a mix of search, digital, social media, traditional, and experiential to ensure we find the right mix to deliver results.
First Watch
Our working relationship with this client has spanned 3 years and encompassed traditional, experiential, digital and social campaigns in over 10 states, with 25 markets currently active. This client is unique in that each campaign strategy can differ drastically from the next. First Watch is experiencing rapid expansion, recently purchasing and converting 3 additional breakfast restaurant concepts with 337 locations. At the same time they are opening 21 new First Watch Restaurants while maintaining 156 sustainable locations. Wow!
We create individual market plans to sustain brand awareness in mature markets, promote new restaurant openings in markets where brand awareness in non-existent and develop conversion strategies. Each plan has a heavy digital and social presence to support their strategy. Campaigns are monitored weekly with regular check-ins to evaluate progress and analyze reports versus sales. Our ability to react quickly to necessary campaign changes provides First Watch with the national strength and localized approach they need.
OUR AREAS OF EXPERTISE
Strategy – Traditional – Digital – Social – Out-of-Home
Media Strategies
Connectivity leverages millions in media for our national and local client's throughout the country. We can typically increase a client's buying power, while reducing their spend, by over 20%!
Digital
Connectivity is at the forefront of ever-changing digital media inventory and platforms. It's all about how best to target multi-screen viewing! Our clients get access to invite-only RTB inventory, as well as our custom tracking tools.
Out-of-Home
Out-of-Home only works if it truly stands out! See why clients like Pabst Brewing Company and Cirque du Soleil have turned to Connectivity to create incredible and efficient Out-of-Home experiences for their brands.
Promotions
We dare you to ask your current agency if they have a Promotions Manager! We do – which helps us develop true no-cost added value programs for our clients, which most agencies just can't handle.
DIGITAL MEDIA
Our Action Plan:
Creating custom data segments to target Crunch Fitness intenders based on their web behavior and purchase history
Ensuring fraud-free delivery and high site quality across gold standard inventory and premium publishers
Custom audience insight via tag management gives us the ability to track the consumer journey through the sales funnel from a single touch point
Retargeting users across their multiple devices to reinforce the brand name and create lasting impressions
Digital media capabilities allow us to serve Crunch Fitness ads to users who are actively searching for relevant content.
Agency Objectives & Considerations
Connectivity Strategy has a team of experienced professionals to execute local, national and international media strategy, planning, buying, reconciliation and reporting across all media channels. We have a proven track record from a local, national and international clientele base with year-to-year growth in sales and brand awareness. We have extensive experience in the corporate and franchisee budget allocation and media strategy with clients like First Watch Daytime Café. First Watch currently has over 500 locations in 26 states and over 100 franchise restaurants. Connectivity's role in the past 3+ years has helped make First Watch number one for growth among daytime restaurants and significant expansion in franchise programs.
Media plans are customized to suit the needs of individual franchisee locations as well as an overall national brand strategy. Once campaigns are built and launched, we have a team to monitor and optimize all campaigns on a daily basis. Our media team and their partners ensure that we are driving qualified leads and track conversions across multiple mediums. We would work as an extension of your team at Crunch to ensure goals are met and exceeded to ensure campaign success.
Connectivity has a set of in house tools that will allow Corporate and franchisees access to individual campaign dashboards to monitor in real time the progress of their campaigns. These dashboards are custom built for all franchise groups at a local/individual, regional, national or international level. Access to these dashboards is flexible and can be shared among franchisee groups or kept private all at the discretion of the brand.
Additionally, each franchise owner receives access to a web page that includes a monthly overview of their individual media campaign. This unique URL will include monthly media strategy, creative sets that ran, monthly reporting, optimizations and insights and trends within the fitness industry to ensure we are staying at the forefront of a successful media strategy.
Submission Process and Key Questions
Briefly Discuss your agency philosophy and capabilities:

Connectivity is a full service media strategy company with offices in Tampa, New York and Austin. We have an experienced and professional team of media strategists that plan, buy and execute across all media channels- SEM, SEO, social, digital and remarketing, radio, OOH, TV, experiential and more! Being in over 150 markets across the US and Canada, we are able to provide hyper-targeted media campaigns with national strength and localized approach. Our mantra has always been that people like to do business with people they know, like and trust. What has changed is how you connect to them!
Describe your approach to creating a strategic marketing plan:

Our approach to any media campaign is an extensive 3 part process:

Step 1: Market Evaluation. All media plans start with market research. We have a variety of media tools such as, Tapscan, comScore, Strata, Media Monitors, Kantar, Scarborough and SQAD (to name a few) that are contracted strictly through our agency and accrue no additional cost to you as a client. These tools provide us accurate market information, cost, trends and provide insights when creating a strategic plan for the demo. We also meet with your team on the local and corporate levels to evaluate historical (if applicable), projections, what has and has not worked in the market, if the demo changes in market per location, etc. We also determine goals and KPIs to ensure that everyone has clear expectations of what a successful campaign will be.

Step 2: Planning and Strategy. Using the media tools listed above, we determine market costs and trends and begin to build out the overall strategy. We take into consideration several factors, such as: Are we currently buying in this market for any other clients? Where does our audience live, work and play? How and where does our target demo like to be reached? Once we determine the appropriate media mix, we send out request for proposals and begin negotiations. Negotiations are typically 3 rounds based on medium and budgets.

Step 3: Approval and Execution: After the first couple rounds of negotiations, we build a media recommendation/presentation inclusive of overall budget, delivery and goals by week to present. Once the plan is approved by the client, we go back for one last round of negotiations (typically in the form of added value) to ensure we are CRUNCHing as much as we can into our budget. Creative spreadsheets are built for the creative team with specs and deadlines to be sent to us to streamline communication with media vendors. We traffic out all of the creative collateral to the respective partners, and once campaigns are running we ensure what we bought is what we are paying for. If mid-campaign changes need to be made, we are quick to make sure optimizations are approved and executed.

Provide initial thoughts in how you would best utilize the national marketing fund to support franchisees:

Power in numbers! We would like to evaluate the media fund too and use its strength to help the franchisees afford media that their leaner budgets most of the time cannot afford. This does not mean that we would template out the campaign for clubs. Our national strength and localized approach will still take place by us rolling up our sleeves to build the best strategy from a national or regional standpoint.
Experience in working with a multi-unit franchise business or relatable industry:

Connectivity has worked with a variety of multi-unit franchise businesses. We are currently the media agency of record for Crunch West Florida, one of the fastest growing fitness brands, as well as First Watch, one of our largest groups with over 500 locations and growing. We have also run many successful advertising campaigns for franchise groups such as: Margaritaville, The Melting Pot, GrillSmith, Burger 21, Tropical Smoothie, MEDI Weightloss and more!

Our knowledge in the fitness industry has grown over the past few years with not only the continued growth and success of the Crunch Fitness West Florida Clubs but also working with Crunch in South Florida, Georgia, and also the HealthWorks, Republic and GymIt fitness groups. We continue to educate and grow these fitness companies by staying on the forefront of the digital landscape and continue to be disruptors in the ever-changing marketing and media landscape.
Evaluation of campaigns success, including tools use to track performance:

Once a media campaign is launched, our media team has a designated THERE'S A WORD MISSING HERE. IS IT "TEAM"? to track performance. All marketing plans are assigned a manager to cross check the digital performance, as well as meet with the account managers on ensuring campaign goals are being reached. Internal meetings are set to discuss performance on a weekly basis and this information is communicated to the client. Our office in NYC has a seat at The Trade Desk (digital aggregate) to ensure campaign accuracy and efficiencies. The campaigns are monitored through multiple reporting tools that all report in real time to the client facing dashboard. These dashboards are accessible 24 hours a day, 7 days a week and can be completely confidential to other franchisees. Optimizations to benchmarks are made daily based on medium and observations are viewed via the reporting dashboard.

Process to share information and results with the client:

We stay connected! We have weekly or monthly (depending on client preference) check-in calls to review progress and current data analytics. If at any time we feel a change needs to be made to the current media plan, we are quick to modify our strategy. Quarterly in-person reviews are scheduled to ensure goals are being reached.

Access to all digital campaigns in real time is available to individual franchise owners and Corporate via their own personal dashboard. Once set up, these dashboards do not require any access from the agency and provide complete transparency on campaign progress. Additionally, custom web-decks are built to show the month's media campaign, creative, optimizations and monthly benchmarks to ensure we are meeting and exceeding goals.
Remarketing philosophy:

We have discussed this hot button issue a couple of times with the Crunch Corporate team. The good news is, we can offer a solution! Within our Trade Desk UI, we cannot act on any first party data that does not belong to a specific 'advertiser.' What this means is that even though we have run media for two different Crunch franchisees, neither has access to the other's data. They are completely siloed and will not allow sharing between them. Working with Crunch, we know this will be a breakthrough for the brand on digital remarketing to drive leads and track conversions.
Sean Halter
CEO
Focused on what we do best – integrating media strategy into an action plan and then working tirelessly to ensure that plan translates into increased sales and revenue for the brands we partner with, as if each dollar was my own.
Gina Maker
Director of Accounts
Gina has worked hand and hand with Crunch West Florida's franchisee group for 3+ years as well as locations in South Florida and Atlanta. She works with multiple franchise and franchisee companies and her knowledge and expertise in the business model brings a huge value to our company and her clients. Her mission is to ensure that her clients, regardless of size, are laser-focused to reduce waste and verify accountability.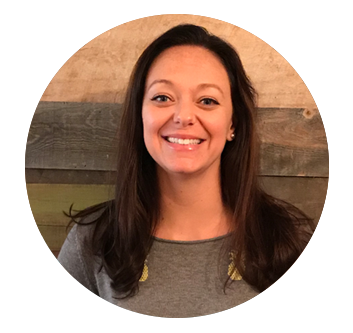 Beth Shaw
Business Development
Your Social Media approach can make or break your brand's reputation. Through thoughtful, planned posts and keen reputation management, we transform followers into consumers.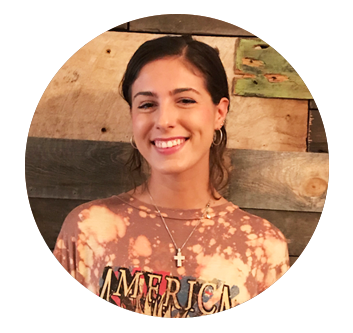 Samantha Downing
Account Executive
Any brand's success, no matter the size or the budget, is dependent on the strategy behind it. A smart and carefully considered strategy is key to making your name stand out!
Laura Feist
Media Director
It's important to understand how quickly the media landscape is changing. With the right strategy, traditional, digital and experiential media plans can dramatically reduce waste and increase efficiency of spend – converting intenders to evangelists.
Kristi Patton
Accounting Controller
The key to any successful relationship is trust. Numbers and analytics are irrelevant without mixing in understanding and accountability.
We hope to have the opportunity to continue to work with Crunch as an extension of the corporate team and additional franchisees and become experts in the brand.