WHO WE ARE
At Connectivity, we like to provide national strength with a localized approach. We provide clients a customized approach to strategy and media that takes into account that people still want to buy from brands they know, like and trust – what has changed is how you connect to them!
OUR STRATEGY
This year's strategy is wrapped around ensuring that we can create efficiencies and more hyper-targeted approach to each individual location whether it be a new restaurant opening, mature market or conversion location.
Each location has a customized media plan to suit the needs from market-to-market.  This often includes traditional media, digital and experiential to ensure we find just that right mix of mediums to deliver results.
Market and industry benchmarks, cost negotiations and added value take place in every media recommendation.
In 2016 and 2017 we ran media in both Phoenix and Tucson.  In 2016 we created plans that were wrapped around our conversion strategy.   Each individual location was given a media plan unique to its conversion/opening date, geographic location and relevant media options.  Sales and traffic data aligned with media execution below shows how the media directly affects traffic and sales. 
In 2017 our campaigns were to continue with brand awareness campaign and increase sales looking at the market as a whole instead of conversion strategy.  Taking what we learned from 2016, we developed a media mix that was a base of digital with flights of traditional media.   Results were significant sales increases in both Phoenix and Tucson.
Alpharetta –Kennesaw
Gaithersburg
Largo
Lexington
Orlando
Sea Ranch
Deerfield
Snellville
Louis
Cincinnati
Columbus
Tarrant
Thunderbird
Tramanto
Walden
OSU
Gunbarrel
Bowie
Nashville
Phoenix
Tampa
Ancala
ASU
Birmingham
Camp Bowie
Carefree
Carothers
College Station
Tucson
Union Hills
Val Vista
Champion Forrest
Fairfield
Pearland
West Pointe
Crossroads
Dallas
Dobson
Fiesta
Flower Mound
Frisco
Fulton Ranch
Greystone
Happy Valley
Hayden Park
Hilton Village
Vestavia
Williams
Wynnewood
Gilbert
Bandera
Blanco
Summerfield
Hoover
Murfreesboro
North Richland Hills
Old Hickory
Park Central
Plano
Price Plaza
Ray of Phoenix
Richardson
Rooney Ranch
Speedway
Price Plaza
La Fonterra
Northcross
Colonnade
Sunterra
Thousand Oaks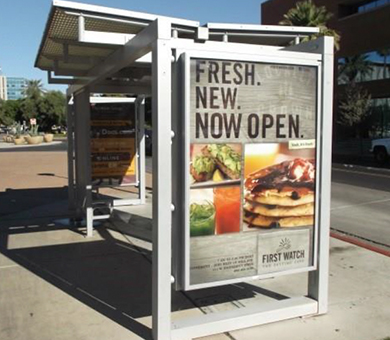 DIGITAL CONCEPTS EXPLAINED
DIGITAL CONCEPTS EXPLAINED